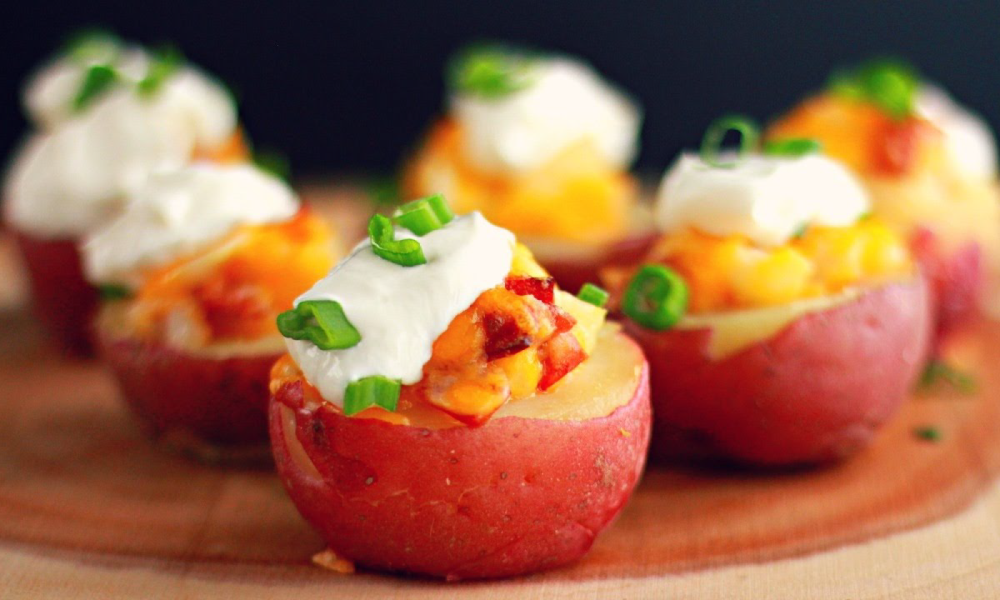 It's Your Lucky Day! Irish Potato Bites
March 1, 2021 8:00 am
Published by Sophia Schwab
At risk of sounding corny, but you are in LUCK! Sorry for being cheesy, but the leprechauns made us do it. If you're looking for a yummy bite, get ready to Shamrock and Roll with this festive snack.
In the spirit of St. Patrick's Day, we are excited to share these Irish Potato Bites with you!
INGREDIENTS
20 baby potatoes
1/2 cup Corned beef
1/4 cup Cheddar cheese (shredded)
1 tablespoon Butter (melted)
1/8 teaspoon Salt
Sour cream (optional)
INSTRUCTIONS
Fill a large pot with water and bring it to a boil.
Add potatoes and boil until they are fork tender.
Preheat oven to 400°F
Once potatoes are cooked and have cooled cut each one in half and cut a small slice off of the rounded end so the potato can sit up.
Scoop out the inside of each potato half saving the potato insides in a bowl.
Add cheese, corned beef, and butter to the bowl with the saved potato insides.
Salt mixture to taste. Also sprinkle some salt over the potato halves.
Scoop mixture into potato halves and then place them on a baking sheet.
Place baking sheet in oven for 10 minutes.
Remove from oven and serve with a dollop of sour cream.
ENJOY!
PREP 20 MINUTES | COOK 20 MINUTES | YIELD 8 SERVINGS
Categorized in: DIY
This post was written by Sophia Schwab