IN EVERYTHING WE DO, WE HAVE YOUR FAMILY IN MIND.
Our very own Brighton family lives, works and plays in the same community you do. As part of the Brighton Corporation family of companies, we have been building high quality homes and communities for over 25 years. Our longevity in the Boise community means that we will be here for many years to come, standing behind our communities and our homes. Our communities are designed to mature superbly, providing exceptional living environments and increasing values for generations of owners. The Brighton Corporation, through its charitable foundation, has made donations worth millions of dollars to charities that focus on improving the lives of children within our community.
---
We Are Customer Service Oriented
We have developed a comprehensive process of design, planning and construction resulting in beautiful homes and happy owners. Every Brighton team member is empowered to enhance our buyers' experience, ensuring we are never out of touch with their needs. The relationship we create with our buyers continues to last beyond the closing of the home. Our customers' satisfaction has earned an A+ Rating from the Better Business Bureau. Everyone at Brighton serves our buyers, but if you want to get to the top, our President is always ready to be of service.
---

We Are Craftspeople
As one of the few NAHB Registered Master Builders in Idaho, we never settle for "good enough". Our team averages over 25 years of experience in homebuilding and related industries. We continue to develop our skills through collaboration, education and research in the building sciences. Through the years we have assembled a team of trade partners with a proven commitment to excellence, and many of these amazing individuals have worked with us for over a decade. We consistently build "beyond the code" because our buyers expect more than minimum quality.
---
We Are Designers
Our talented architectural and interior design group draws its experience from National, Regional and Local Architectural design firms, and we put that knowledge to work for every buyer.  We are well known for our innovative home designs that maximize functionality and provide refined living environments.
---
We Are Creating Lasting Value
We are proud to be one of Idaho's few 100% Energy Star builders. We have received National Awards every year since 2012 from the EPA for our leadership in quality homebuilding. Low-V.O.C. materials are utilized in significant areas to create a healthier indoor environment, an important consideration in a well-built home. We have special relationships with various building product suppliers such as Kohler, Bosch, James Hardie and Tyvek, to ensure our homes have the best products in the most essential areas. Our construction methods and products allow us to provide the industry's best "1-2-3 year" home warranty and we are always ready to address any concerns our buyers may have.
---
You Will See, Hear and Feel the Difference of an energy star certified brighton home!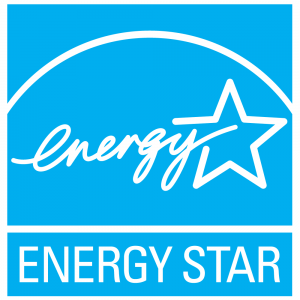 What does having EnergyStar mean to you?
An eco-friendly home adds confidence. Brighton Homes has been leading the ranks of Treasure Valley builders by delivering EnergyStar certified new homes in Boise Idaho since 2009. This certification ensures that every Brighton home is a smart investment, providing comfort, efficiency and long-term value for our clients. Overall, the EnergyStar qualification process reflects not only our commitment to the environment, but a standard you can trust.
ENERGY STAR. It's the little label with the big message: Better is Better.
Brighton Homes is proud to offer new homes in Boise Idaho, Eagle Idaho, and Meridian Idaho that have earned ENERGY STAR® label. The ENERGY STAR label means that your new home has been designed and built to standards well above other homes in the market today. It means better quality, better comfort, and better durability. It also means that your new home is a better value for today, and a better investment for tomorrow. The ENERGY STAR label gives you the peace of mind that your home has undergone a better process for inspections, testing, and verification to ensure that it meets strict requirements set by the U.S. Environmental Protection Agency (EPA). ENERGY STAR certified homes are better because they are designed and built to provide:
Peace of Mind. The result of a home that's built better.
With the ENERGY STAR label on your new home, you can be confident that it will deliver. When ENERGY STAR requirements are applied to new home construction, an integrated approach to design combined with tried-and-true best building practices adds up to a durable, comfortable home with reduced utility and maintenance costs. Our ENERGY STAR certified homes have undergone more inspections and testing than typical homes to ensure that your new home was built to higher standards.
Enduring Quality. Better systems make all the difference.
Purchasing a new home is a big investment, so it's important to be sure that it's built to last. We've designed all of our new ENERGY STAR certified homes to include value-adding energy efficiency features, and a combination of materials and equipment that will deliver better performance
Wall-to-Wall Comfort. A better way to live.
Ask anyone who lives in an ENERGY STAR certified home to go back to their old home. You'll likely hear that there's no way they'll give up the comfort that came with the ENERGY STAR label on their new home. From the moment you walk in the door of an ENERGY STAR certified home, you'll see, feel, and hear the difference.
Proven Value. A better investment for today and tomorrow.
ENERGY STAR certified new homes offer better energy efficiency and performance compared to other homes, making them a better value for today and a better investment for tomorrow. Homes earning the ENERGY STAR label use 20-30 percent less energy than typical new homes, and even more when compared to most resale homes on the market today.
---
Brighton Homes ENERGY STAR Certified Homes Energy-efficient Features
These homes are at least 15% more energy efficient than homes built to the 2004 International Residential Code (IRC), and include additional energy-saving features that typically make them 20–30% more efficient than standard homes.
Insulation
Properly installed and inspected insulation in floors, walls, and attics ensures even temperatures throughout the house, reduced energy use, and increased comfort. Properly Installed Insulation
Windows
Energy-efficient windows employ advanced technologies to help keep heat in during winter and out during summer. These windows also block damaging ultraviolet sunlight that can discolor carpets and furnishings. Qualified Windows
Construction & Ducts
Sealing holes and cracks in the home's "envelope" and in heating and cooling duct systems helps reduce drafts, moisture, dust, pollen, and noise. A tightly sealed home improves comfort and air quality while reducing utility and maintenance. Efficient Duct Systems
Heating and Cooling
Energy-efficient heating and cooling systems can be quieter, reduce indoor humidity, and improve the overall comfort of the home. When properly installed this equipment won't have to work so hard to heat and cool the home. Qualified Cooling Equipment  & Mechanical Ventilation
Efficient Products
ENERGY STAR qualified homes may also be equipped with ENERGY STAR qualified products — lighting fixtures, compact fluorescent bulbs, ventilation fans, and appliances, such as refrigerators, dishwashers, and washing machines. Qualified Appliances Advanced Lighting Package High Efficiency Water Heaters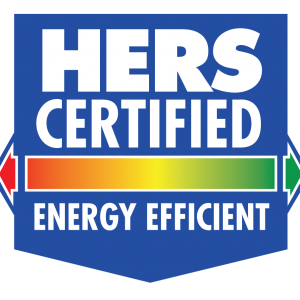 Third-Party Verification
With the help of Home Energy Raters, ENERGY STAR builder partners choose the most appropriate energy-saving features for their homes. Raters conduct onsite testing and inspections to verify the energy efficiency measures, as well as insulation, air tightness, and duct sealing details.
---
ENERGY STAR Resources
Learn more about Energy Star on the Energy Star Website 
Learn more about the HERS rating and certification process on the Resnet HERS Index Website