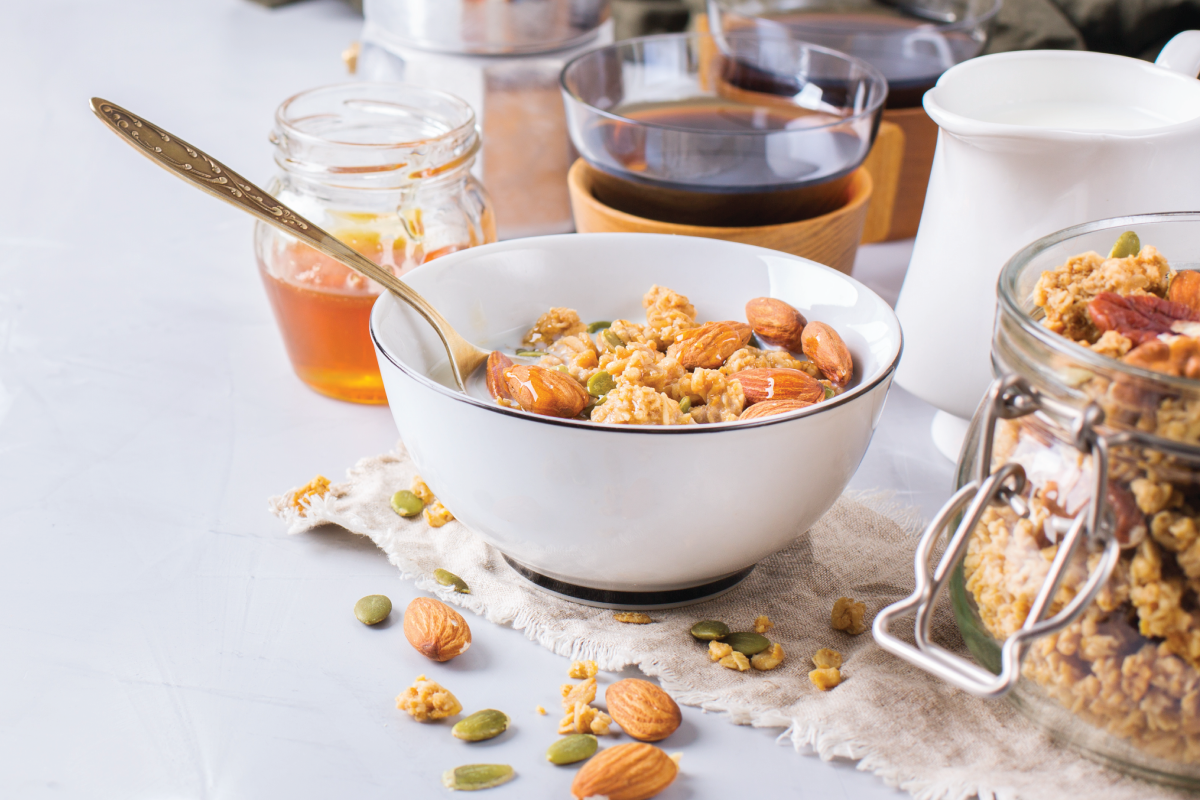 Perfect Maple Pumpkin Granola
October 1, 2021 8:32 am
Published by Matt Huston
This healthy maple pumpkin granola recipe is easy to make, vegan, gluten-free, and most importantly, totally irresistible. It will be your go-to fall snack!
Ingredients
1/4 cup coconut oil
1/4 cup maple syrup
1/2 cup pumpkin puree
3 cups old fashioned rolled oats
1/2 cup unsweetened coconut chips
1/2 cup chopped pecans
1/4 cup pumpkin seeds
2 teaspoons pumpkin pie spice
1 teaspoon fine sea salt or 1/2 teaspoon table salt
Instructions
Preheat oven to 325 degrees F, and line a baking sheet with parchment paper or a silicone baking mat.
Combine coconut oil and maple syrup in a large microwave-safe bowl. Microwave for 30-60 seconds, then add pumpkin puree and stir to combine.
Add oats, coconut, pecans, pumpkin seeds, pumpkin pie spice, and salt to the bowl. Stir well to mix everything evenly.
Spread mixture in an even layer on the baking sheet and bake for 35-40 minutes. Remove from the oven and cool for at least 15 minutes. (Granola will be soft when first removed from the oven, then get crunchy as it cools.)
Use your hands or a spatula to break cooled granola into pieces of your desired size. Store at room temperature for 1-2 weeks.
Notes
This recipe requires a higher temperature and longer cooking time than our favorite base granola recipe because of the addition of pumpkin, which has a lot of moisture.
If the stored granola begins to get less crunchy, crack open the container a little bit. It will still keep fine that way for several days.
Find other fun recipes at Nourish-and-Fete.com.
Categorized in: DIY
This post was written by Matt Huston