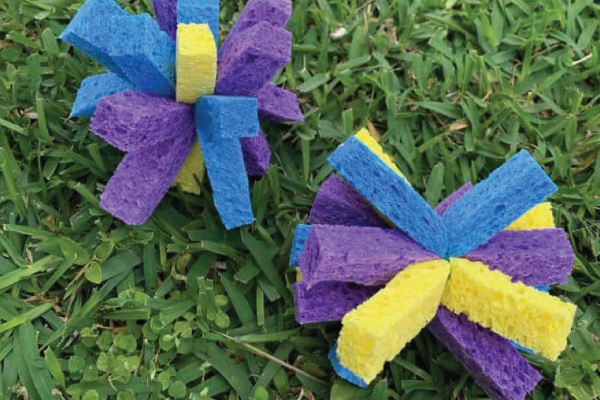 Gear up for Summer with this eco-friendly activity!
July 1, 2021 9:45 am
Published by Matt Huston
Idaho summers are no joke so we thought we should share a fun (eco-friendly) activity the whole family can enjoy.
Water balloon fights are a classic summer fun activity but the balloons are harmful to our environment, wasteful, and a total mess to clean. However, we found an alternative that allows you to have that fun summer water fight while keeping waste and harm to a minimum.
Found on earthfriendlytips.com are these cool DIY sponge water bombs! All you need are sponges (it is recommended to get the ones without the abrasive side), twine (or rope of some kind), and scissors. Fun for the family under $5!
You can find the original blog from Earth Friendly Tips
Directions:
Cut each sponge into three equal strips. Each strip will be about an inch wide.
Stack a total of nine strips three strips high by three strips long. You can either make the sponge water bombs all the same color or mix the strips for different colors.
Wrap the twine around the middle of the sponge strips and tie tightly. Tie a double knot or triple knot for extra security.
Trim away the excess twine.
Pull the sponge strips out so they form a ball and get ready for epic sponge water bomb battles.
Have an epic water fight!
For more eco-friendly summer activities for kids, click here.
Categorized in: DIY
This post was written by Matt Huston